< BACK
Internship Program

Robert Trent Jones Golf Club offers a summer internship within our golf course maintenance operation. Most of our students are enrolled in two or four-year turf grass degree or related programs. The internship program has seen over 100+ students throughout the past 18 years coming from all over the world. We have many past students who have moved on to become very successful within the Turfgrass industry.

During the course of an internship students will receive training and gain valuable experience for the future. We manage the program as an extension to the classroom studies. This gives the students an opportunity to use their knowledge in a work environment.

PESTICIDE & FERTILIZER APPLICATIONS
During an internship at Robert Trent Jones Golf Club you will gain a great deal of experience from our Integrated Pest Management program. This will include spray rig operation, calibration, application rates and tank mixing.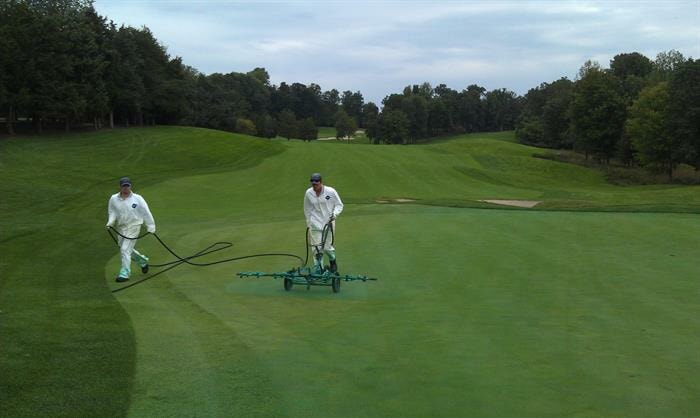 WATER MANAGEMENT
Our water management philosophy here at RTJGC is a high management program. This involves micro management on all areas of the golf course. The aim is to keep the playing conditions hard and fast. This means all surfaces are monitored throughout the day checking for moisture. There is a dedicated crew of up to 30 people continually checking the surfaces. We break the golf course into sections. This is where the interns will be given the responsibility of managing a section of greens throughout a heat stress period.




IRRIGATION REPAIR & MAINTENANCE
The experience that you will gain in this field will be extensive, you will be involved in all aspects of irrigation work. We are always fine tuning our irrigation system throughout the year, continuously checking flow of nozzles and installing new irrigation lines.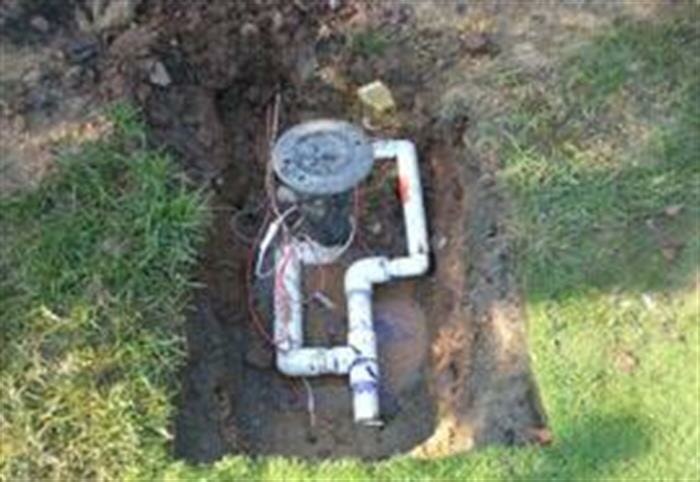 COURSE SETUP
Our golf course setup meets tournament standards on a daily basis. We change cups and move tee markers while taking into consideration play-ability and the balance of play. We are constantly monitoring green speeds to ensure we are producing the best possible putting surfaces.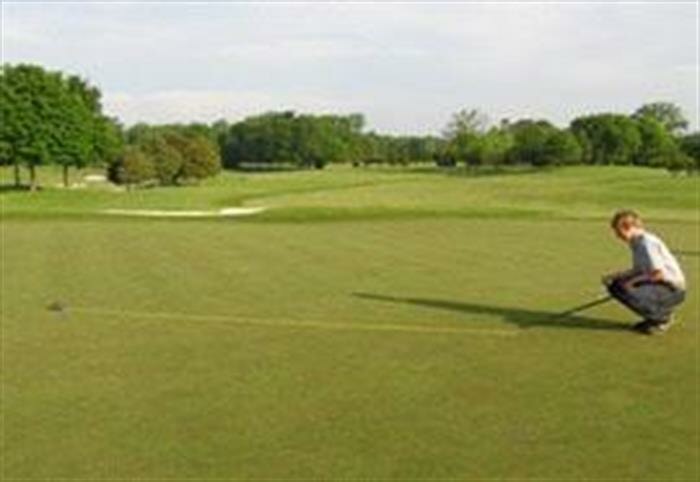 RENOVATION
You will play a major role in all aspects of renovation, including duties of aerating, top dressing and fertilizing.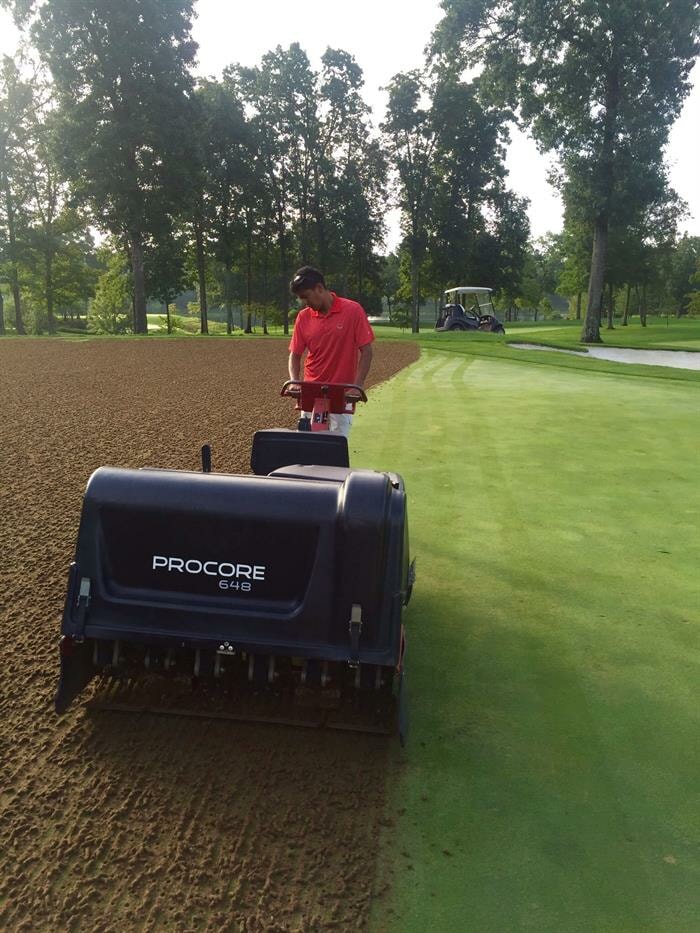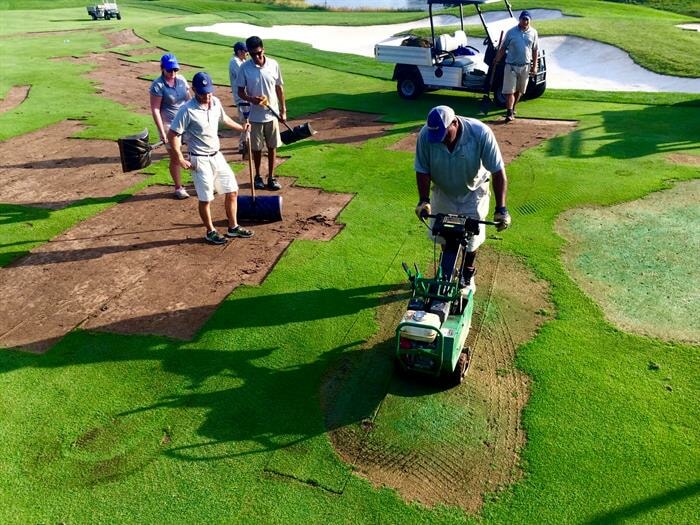 In August 2016, we began a six-week-long Roundup/Fusilade program to eradicate common Bermuda grass in fairways and intermediate rough. After six applications of Roundup/Fusilade, dead Bermuda was removed and sodded-out with 007 Bentgrass.

CONSTRUCTION PROJECTS
In late 2014, we completed a total reconstruction of our bunkers. We implemented the Better Billy Bunker technology. This has significantly improved the aesthetic value and playability of our bunkers. Additionally, in October 2016, we completed a redesign/renovation of our Short Game Practice Facility. This included a redesign and re-grassing of both target greens as well as a fairway expansion from the putting greens to the target greens.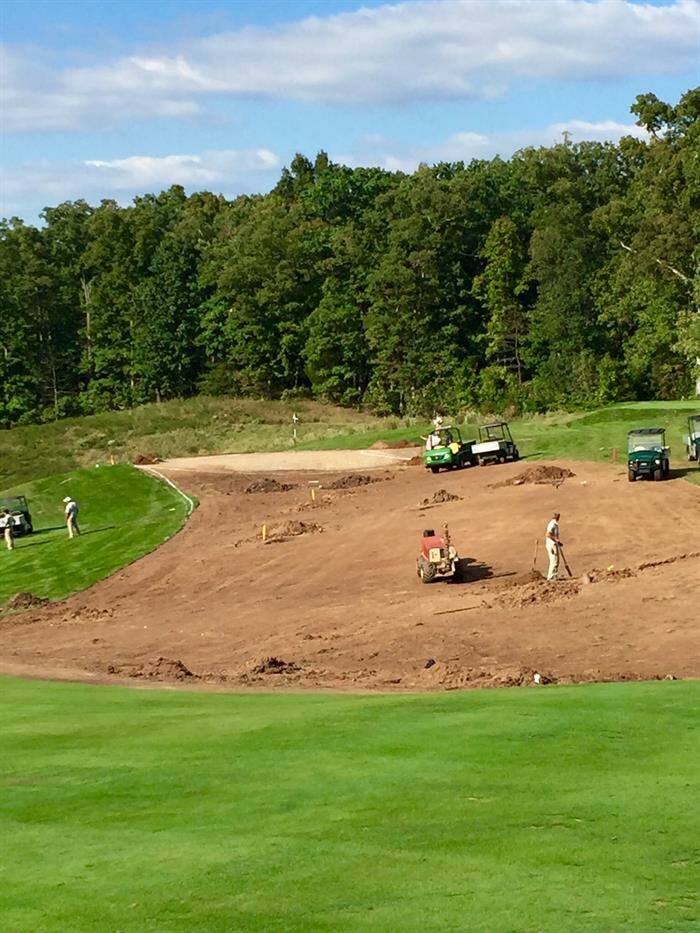 MACHINERY OPERATION
You will gain a great deal of experience on all types of walking and riding mowers, greens rollers, sand pros and tractors.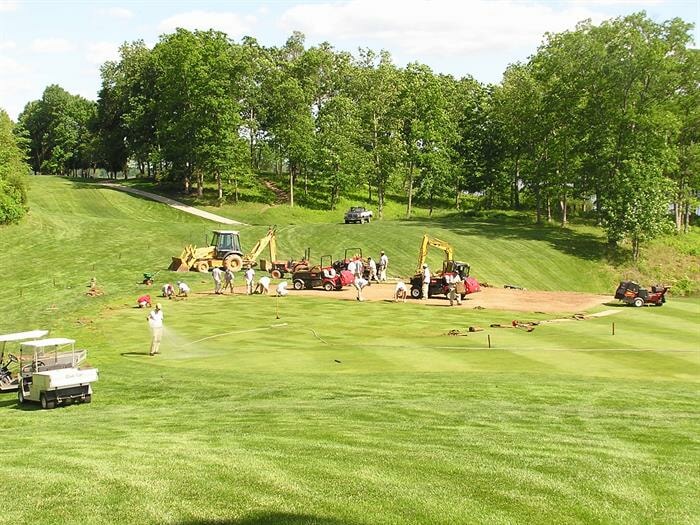 ORNAMENTAL CARE AND PLANTING
We have 10 acres of ornamental beds that add to the beauty of the golf course. There is a dedicated crew that looks after all these areas.

CAREER DEVELOPMENT
The experience you will gain at RTJGC will greatly benefit your future career prospects, and help you to make that next step on your career path.

PAST INTERN PROJECTS


Member-Guest Putting Green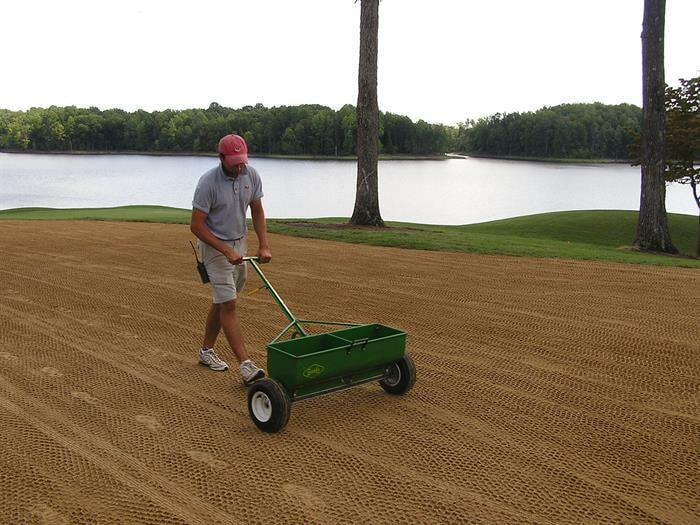 New Tee Seeding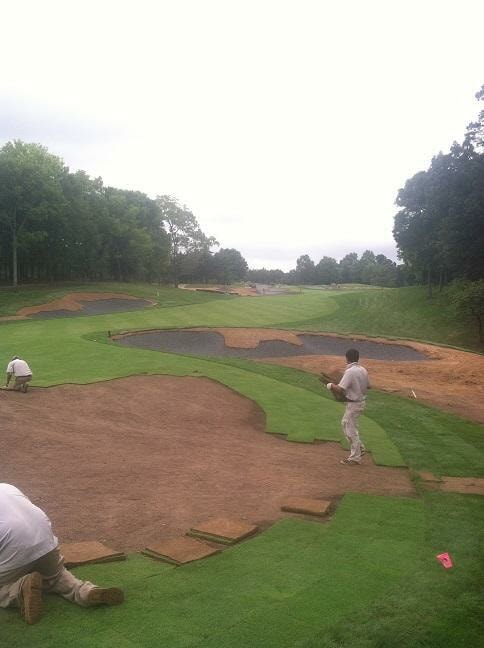 Construction on Hole 5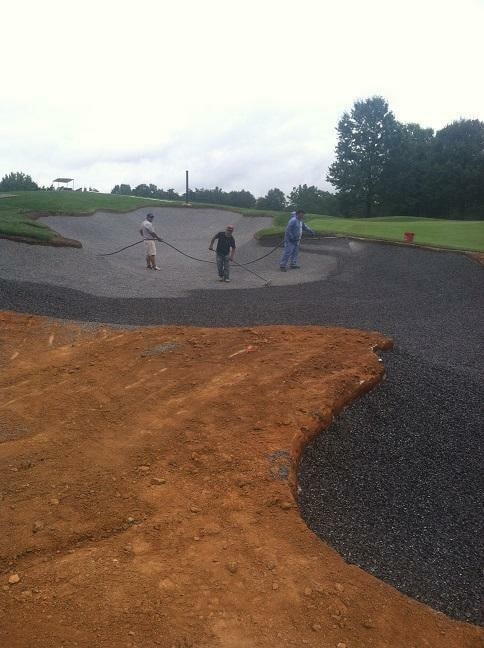 Better Billy Bunker System

BENEFITS

Housing: We provide all housing free of charge at a luxury apartment complex less than a mile from the Golf Club.

Uniforms: We will provide you with work shirts as part of your uniform.

Social: There will be many opportunities to play golf and interact with other Superintendents from the local area. You will get the chance to play in a local GCSAA Superintendent's Tournament.

Meals: We provide lunch five days a week.

Scholarship: All interns are given the opportunity to participate in the annual Vernon E. Jordan, Jr. Scholarship Tournament. After the tournament there will be a dinner, in which scholarships are awarded to students that have shown enthusiasm and a willingness to learn in all facets of the golf course operations.

Networking & Future Employment: RTJGC is a well-known golf club in the Mid-Atlantic region. There are many past Assistants that are now Superintendents. There are always future opportunities for employment here or in this region following a successful internship.

PGA Tournament Event: We successfully hosted the 2015 Quicken Loans National which was an unbelievable learning opportunity for our interns. As part of the internship program, interns will be given the opportunity to volunteer at a PGA Tour event.

APPLICATION INFORMATION
To apply for the 2021 internship program please send a cover letter and resume to intern@rtjgc.com. Please feel free to contact us for any further information or questions.

Scott Furlong, CGCS
20 Turtle Point Drive
Gainesville, VA 20155
Office: 703.754.1750